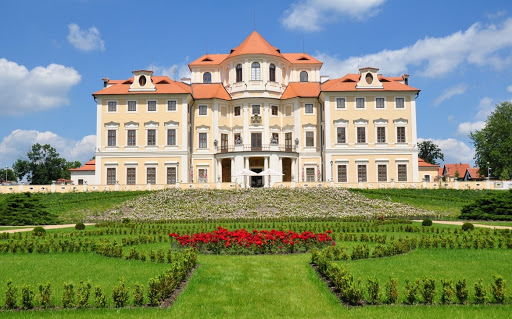 Chateau Liblice
The topics is 2030, the approach is global the directions is fun! 
Welcome to CZEKO 2020:
Experience the fusion of baroc and futuristic visions! Join us for our 10th national convention!
Knowledge, Fun and Wellness!
LEARN MORE ABOUT THE PROGRAM BELOW. 4 days full of Bohemian spirit(s)! 
Main program
Thursday, 15. October
Friday, 16. October
Company visit: ŠKODA AUTO 

Business Speed Meeting 

Vize 2030 – conference

Pilsner Party

Pitching: Your 2030 vision
Saturday, 17. October
Hero Hackathon

Trainings & workshops

Galaevening & Afterparty
Sunday, 18. October 
Mladý a nadějný
Position
Učí se, podniká a jednou asi poletí na Mars.
Moudrý a zkušený
Position
Každý ji zná
Position
S touhle si nechceš zahrávat…
Leisure program
Thursday, 15. October
Friday, 16. October
Educational path with drones

Sit'n'talk lounge

Castle tour
Saturday, 17. October
Morning yoga

Walk'n'talk / Jogging 
Sunday, 18. October 
Hiking in the neigbourhood 
Join us for three days full of enjoyment and new experiences…